Startup Valuations in Recessionary Environment
Nothing but harsh truths in the harshest of environments
Earlier today, I read Der Shing's cautionary post as an angel investor and felt it would be helpful to add to it with my thoughts from the entrepreneur's perspective. As a company that was founded mere months before the world first heard any news of COVID-19, Joel and I have first-hand experience of hustling to put things together amidst the toughest of times - from coming up with the initial capital to complete our Model 0 prototype and assembling our core team across Singapore, Indonesia and China, to closing out our onshore and offshore supply chain, dealer and maintenance partners while raising capital from angel investors and venture funds.
As any entrepreneur can attest to, each new venture's journey from cradle to grave (or success) is a series of aspirational (or at times desperate) tradeoffs made in the hopes of furthering its cofounders' vision, usually by taking on Goliath-like predecessors from legacy industries in strange new ways, and boldly delivering value where no product or service quite like it has ever attempted before. Most new businesses fail because this arduous journey and its associated tradeoffs go into net-negative compounded 'death spiral'. The valuation at which we raise external capital at is one of the countless tradeoffs that founders need to make a call on, albeit a pretty significant one.
Quote from Lim Der Shing's blog post

So what to make of all this? Private Startup valuations should at least fall 20-30% just to follow market comparables. Add another 10-20% if you are not profitable or dominant in space. 

That brings us back to startup seed valuations at S$2m-4m or so. Or back to 2010-2013 levels which makes more sense. Series A should adjust accordingly. And maybe quick path to profit should be an indicator too. 

PE ratios back in 2002-2010 used to be 8-15 times for tech plays depending on strength of business. Go do the math..
Fundamentally, I do not disagree with Der Shing. In such uncertain times, the rethinking of valuations for any company who have yet to close their fundraising is the right of any prospective investor and a business risk for the entrepreneur. The venture fund that's on its tail-end of its active investment period would love to take the chance and load up on cheaper priced 'alpha-strong' and/or 'prospective-beta' shares of promising startups to enhance their portfolio IRR and MOIC. The entrepreneur would hope his company's cash burn versus cash balance will be enough to support a Plan B or a Plan C to tide through the storm and avoid dipping into capital markets of any sort amidst turbulent times, or hope that any committed or interested investors do not take the opportunity to be jerk.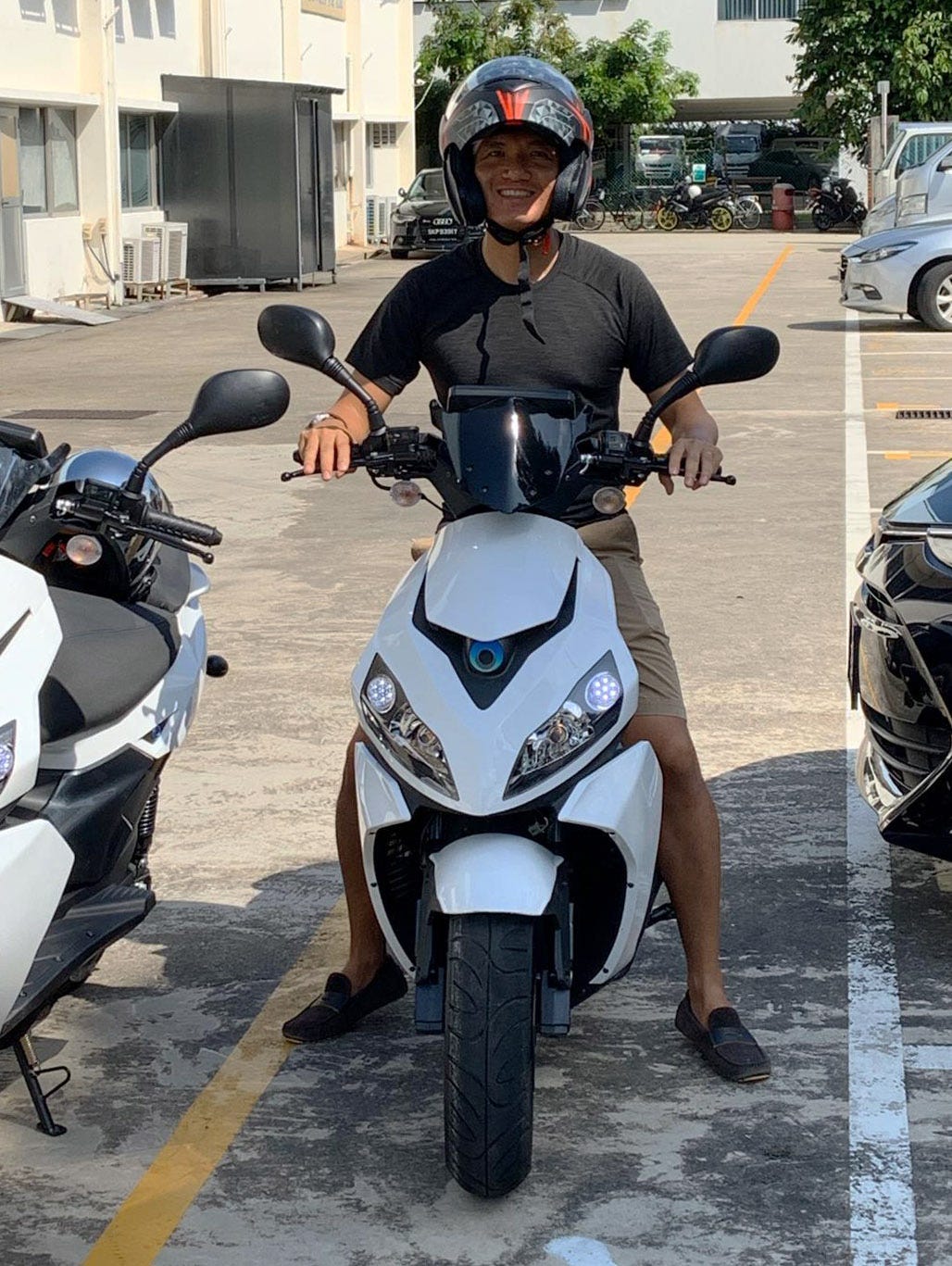 What I take issue with is the one-size-fits-all approach that readers may misinterpret Der Shing to be suggesting. He was providing a general rule of thumb to general situations, and to bang home his point that some deals (he's seeing?) just seem out of whack to his sense and sensibilities.
Case in point: Bob the tech entrepreneur building Widget, Inc. knows he needs US$1m now to deliver US$5M in revenue in 12 to 18 months, and another US$4M over the next 3 years for his business to achieve US$20M in revenues (not GMV!) by end of year 3. He could raise US$1m now at 25% dilution (US$3m pre-) and another US$4m in a year's time at another 25% dilution (US$12M pre-), or he could raise US$800k now with a note on a valuation cap (US$8m pre-?) and discount (20%?), and the US$4M in a year's time at a 25% dilution (US$12m pre-). In the former option, he is left with 56.25% of founder equity, while the latter potentially leaves him with 65% give or take. The question to ask is whether Bob as sole founder of Widget, Inc. has a convincing plan to deliver US$5M in revenue with just US$1M now. How the ~8.75% founder "equity spread" between the initial US$3m pre-money priced round versus a valuation-cap-plus-discount convertible note would play out, ultimately comes down to investors' reactions to his industry of choice (moonshots? me-too?), viability of product (B2B? B2C?), core team (strengths and weaknesses), go-to-market (how would you sell?), substitutes and so on.
Either way, the onus is on us entrepreneurs to put up a convincing case on how much capital is really needed, calibrated against the nature of product(s) and service(s) we're trying to launch or the next major product and business milestone(s) we're trying to hit. In so doing, we can then convince investors to join us on the implied and shared dilution roadmap and align for a good shot at the envisaged long-term win, and remind them that there is only so much dilution we can afford to take on our founder equity, so much ESOP investors can tolerate us to refresh, while running this marathon together. The alignment in vision, execution plans and all its associated details is the magical outcome of any attempted fundraising in such tough times. Ack!
There is no such thing as too high a valuation when no one is putting their money where their mouth is to that '"high valuation". 估值永远是个见仁见智的话题,最终由结果来验证。
I was on another call earlier this week with a CEO of another tech startup I'm a small investor in, feeding each other intel and commiserating with him in the cold feet his yet-to-be-consummated lead investor is now showing. Just this afternoon, I was on Zoom with Willis of TechinAsia in support of social distancing, engaging in some CEO-to-CEO chit-chat, with both of us lamenting on how lonely this journey can be. I still remember meeting Willis when TechinAsia was called Penn Olsen. It's been a ten-year journey for Willis, and this is just the beginning of my 2nd 10-year cycle, embarking upon the start of what will most likely be at least 10 years building and scaling Ion Mobility. In times like these, founders need to dig deep and remember why we fight, who we fight for, and give our loved ones more frequent and tighter hugs.
---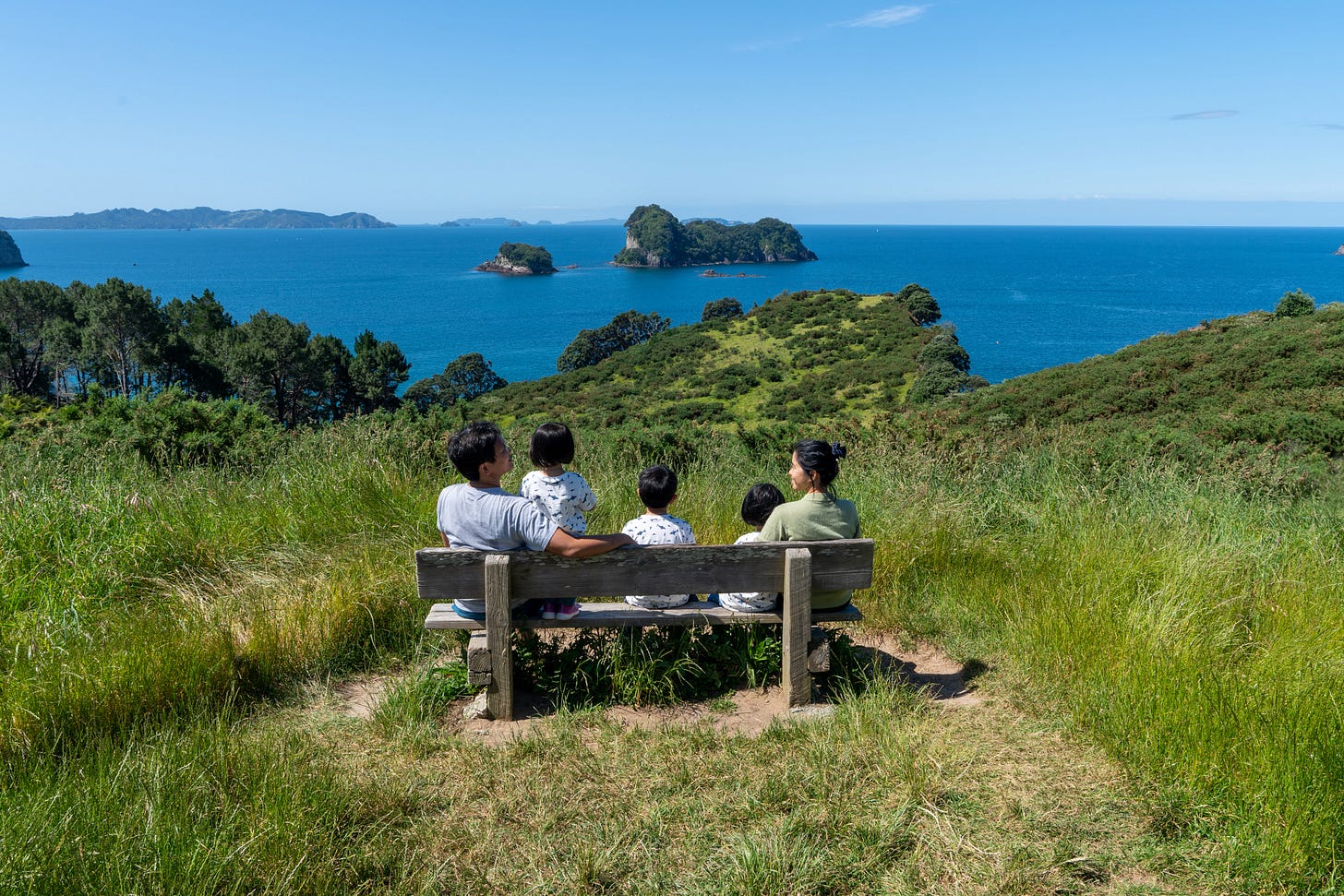 ^ My family and I pausing to take in the sights this past December, while we were hiking the Coromandel Coastal Walkway in North Island, New Zealand
---